Galerie Hideout

Since 2013, Galerie Hideout has created culture as a migratory art gallery. A unique community of artists, brands, institutions, and the public invigorate unorthodox exhibition spaces and multi-sensory experiences.

---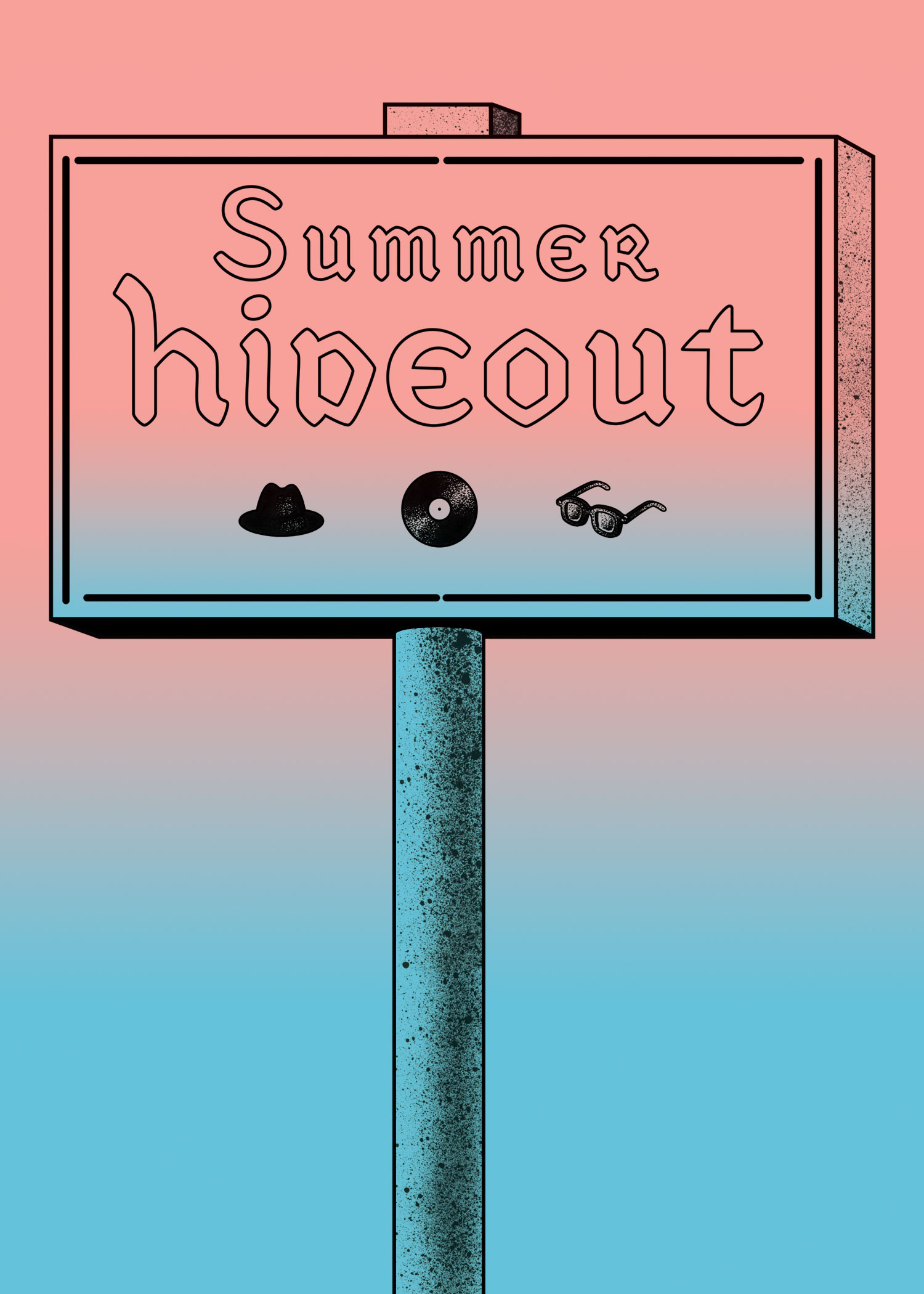 Top: exhibition video, Bottom: exhibition print flyer
Summer Hideout
Portland, Oregon
Aug 31, 2013
For the inaugural exhibition, Galerie Hideout collaborated with Stussy Livin' General Store to organize Summer Hideout, a site-specific ephemeral experience held at One Grand Gallery.
Emmy award-winning Korean American artist Bert Youn created the Summer Hideout visual identity. Inspired by the classic neon signage of Los Angeles, Youn created a thematic marquee sign set in an idyllic locale, displaying the exhibition title in hand-lettered typography alongside illustrated portrait icons of DJs Fraser Cooke and Jules Gayton, original members of the International Stussy Tribe.
Coinciding with the official afterparty for the Portland stop of the Stussy Livin' General Store summer tour, the Summer Hideout featured local and international from the art, audio, food, and design communities. Fraser Cooke and Jules Gayton shared select cuts of music on their DJ sound system, while The Good Mod created a interactive mid-century-to-contemporary furniture arrangement, creating ambience for the cocktail bar by Bull Run Distilling Company and Vietnamese food provided by Pho Le. On view at Summer Hideout was Bert Youn's mixed media installation presenting video animation projection and silkscreen prints, and American painter and performer Michael Horwtiz's live street portraits of visitors.
The Summer Hideout exhibition set the groundwork to explore new possibilities in multi-sensory experiences.
Artists

Michael Horwitz, Bert Youn

Audio
Fraser Cooke, Jules Gayton
Special thanks
Bull Run Distilling Co., Fausse Piste, One Grand Gallery, Portland Juice Co., Stussy, Tanner Goods, The Mood Mod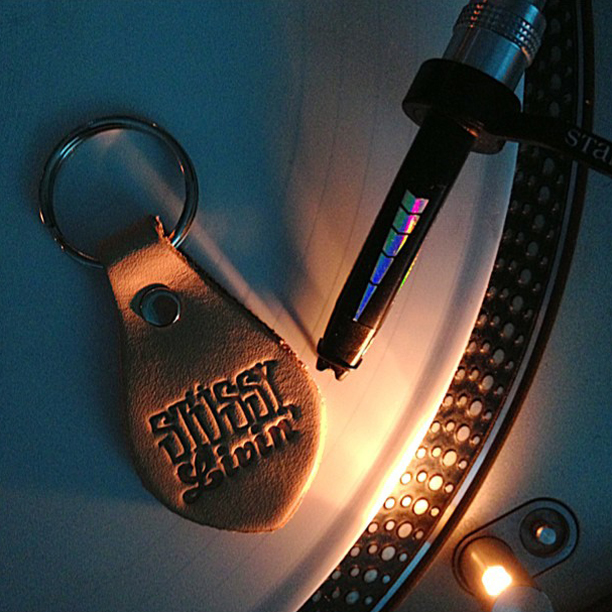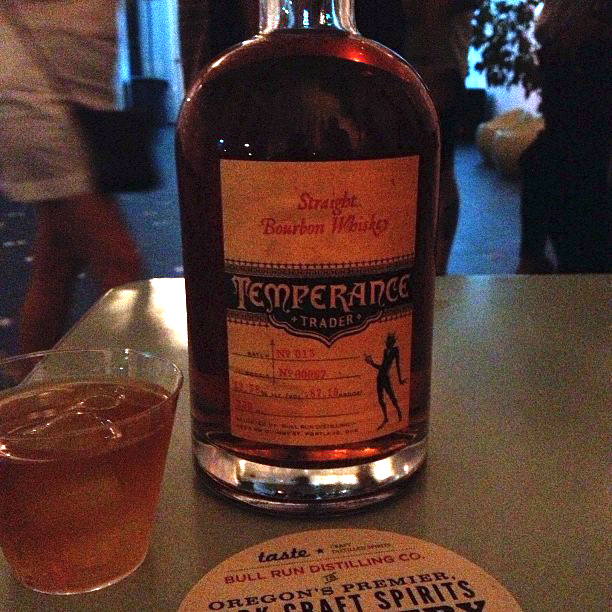 ---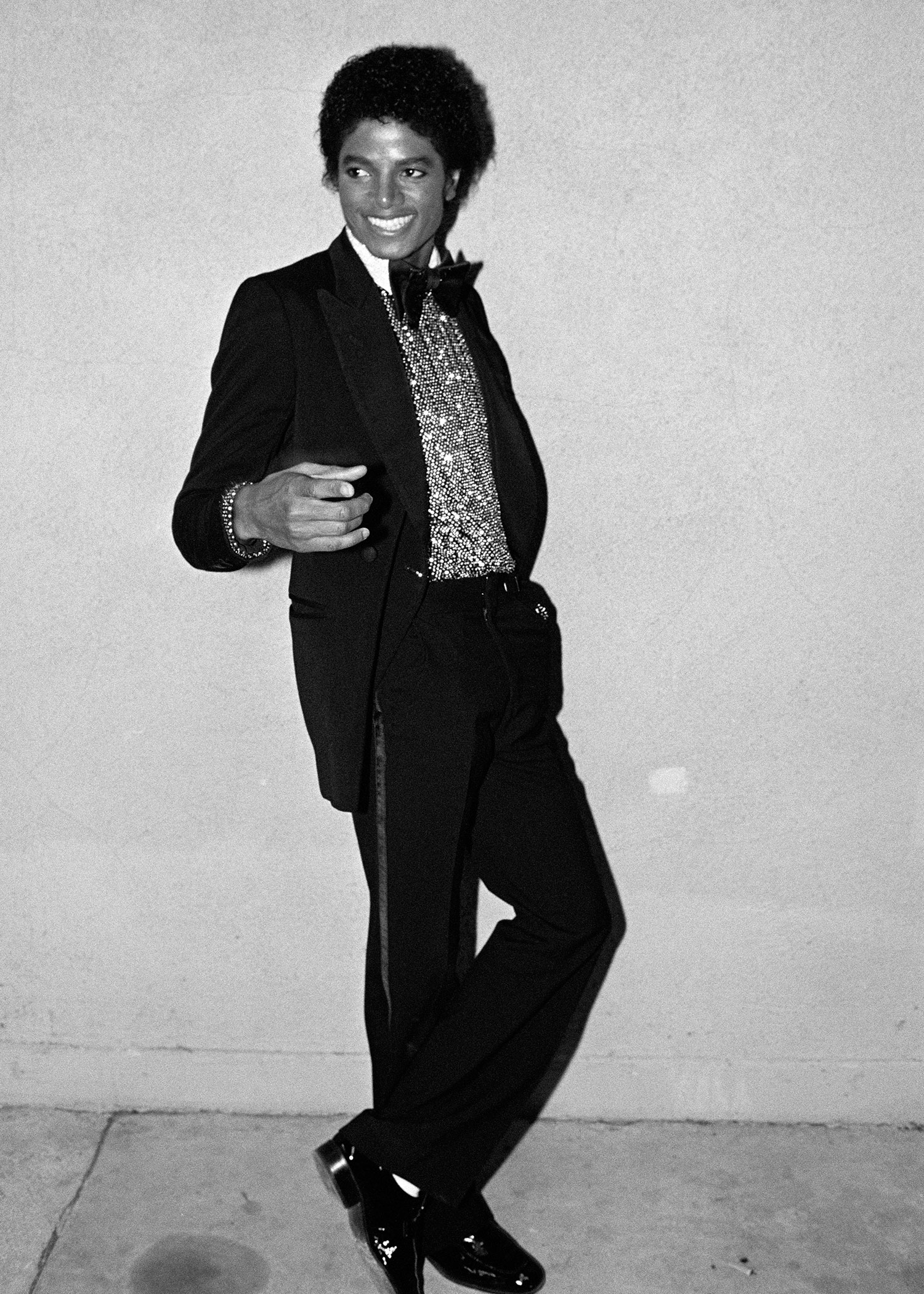 Top: exhibition video, Bottom: exhibition print flyer
Spring Hideout
Portland, Oregon
May 24, 2014
For the next Galerie Hideout, a one-time exhibition called Spring Hideout was organized at urban farm-to-table restaurant Sauvage.
The Spring Hideout exhibition's format derived from art, nightlife, and observations within the inherent modern-rustic subterranean interior features of Sauvage. The owner, chef, and winemaker Jesse Skiles, American photographer Brad Elterman, and American painter and performer Michael Horwitz were invited to contribute.
While Sauvage served wine-friendly french food, on view was the American photographer Brad Elterman's mini-survey of iconic photography, and Michael Horwitz's street portraitures drawn live outside. A DJ audio installation featured vinyl record selections by DJs Fraser Cooke and Mathieu Schreyer.
The crossover of visitors between Sauvage and Galerie Hideout brought together an engaging community and potential for art curatorial exploration.
Artists
Brad Elterman, Michael Horwitz
Audio
Fraser Cooke, Mathieu Schreyer
Special thanks
Fausse Piste, Portland Juice Co.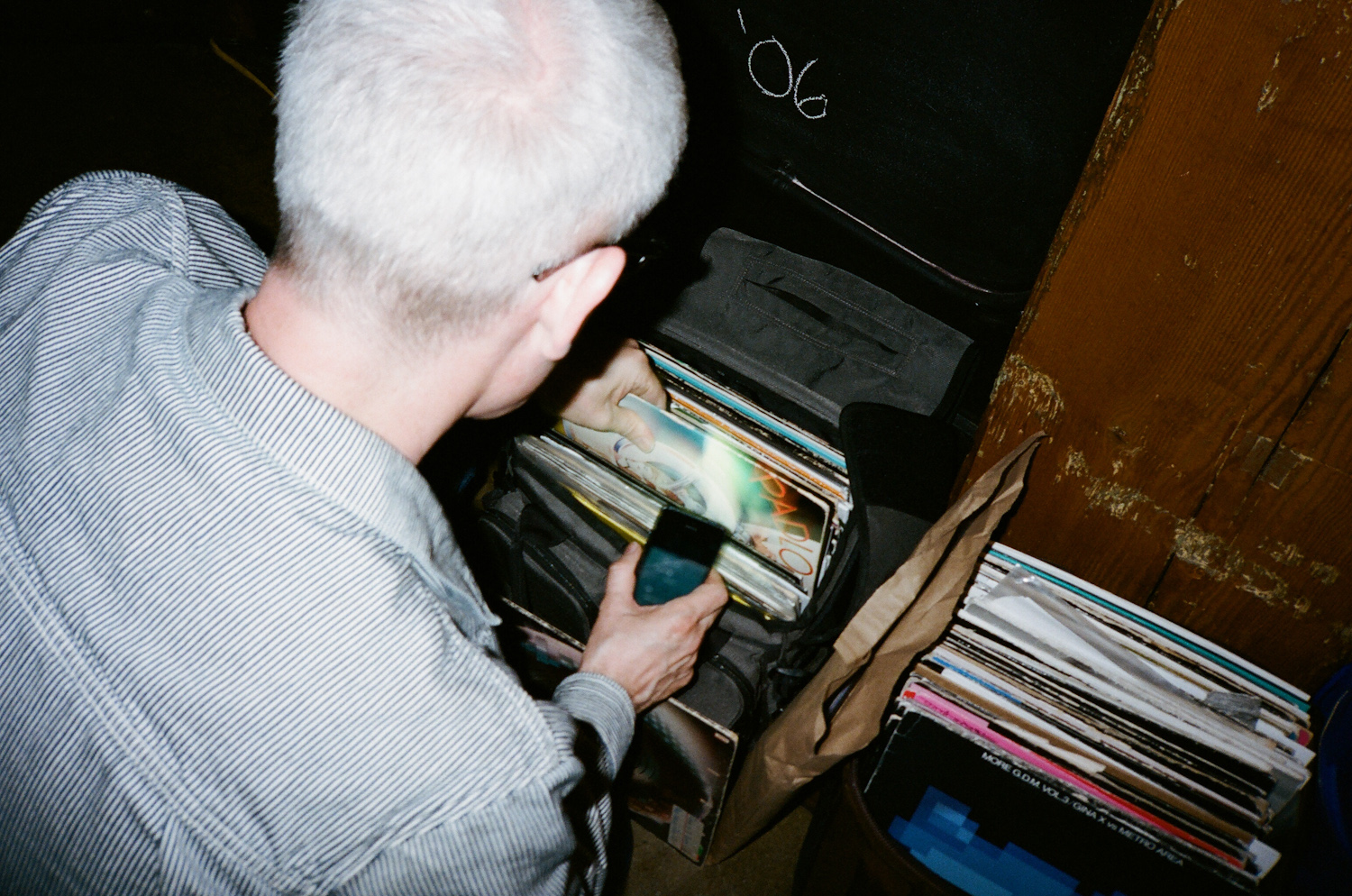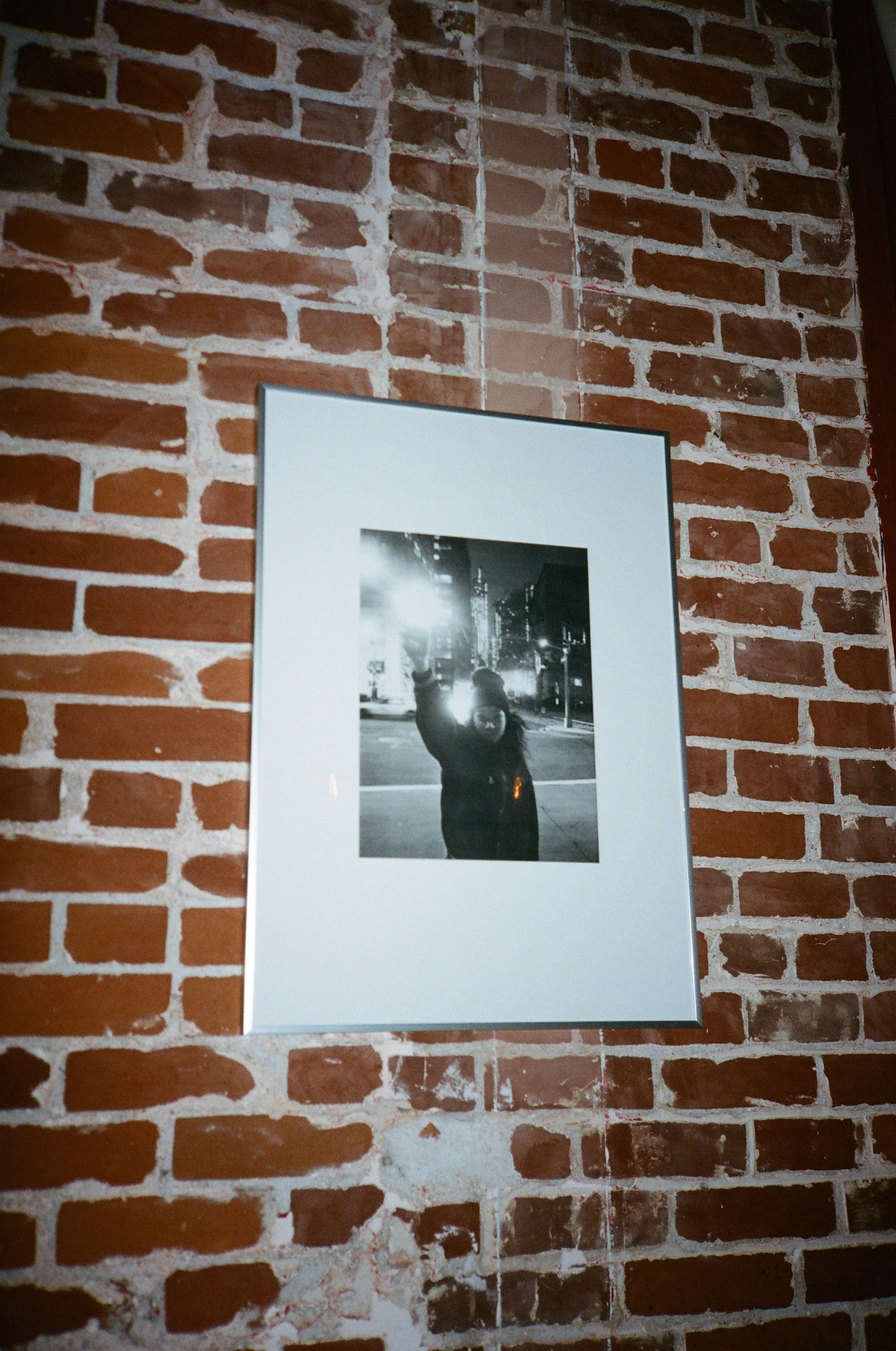 ---
Exhibition print flyer
Summer Hideout
Portland, Oregon
Jul 20, 2014
Galerie Hideout became a known local exhibition series in Portland, Oregon. For the latest Summer Hideout, the one-time exhibition was organized within the cocktail lounge Expatriate.
The exhibition produced a thematic nightlife sensuality inside the pan-Asian inspired interior. On view were the Japanese painter Shohei Takasaki's portraiture paintings, and a Michael Horwitz mini-survey of his street portraiture artwork was shared freely amongst the visitors. DJs Fraser Cooke and Korean artist Suitman selected their vinyl records at the lounge's DJ station.
Artist
Michael Horwitz, Shohei Takasaki
Audio
Fraser Cooke, Suitman
Special thanks
Portland Juice Co., Kyle Linden Webster, Bert Youn
---
Top: exhibition video, Bottom: exhibition entrance, print flyer
Winter Hideout
Portland, Oregon
Dec 12, 2014
The nomadic curatorial nature of Galerie Hideout opened up discussion for the Winter Hideout, a one-time art and nightlife exhibition experience at the mid-century, Danish furniture retailer and industrial space The Good Mod.
The exhibition's theme drew distinctions between art, audio, and furniture, juxtaposing the sense within the industrial exhibition space. On view was a series of installations by British photographer John Cheuse, American sculptor Zack Dougherty, Korean painter Yoon Hyup, and American sculptor Spencer Stanley.
The Josh Cheuse mini-survey explored the installation of his photography in a myriad of mediums ranging from screen printed skate deck sculptures, photographic prints, and the limited-edition art zine The Beasties. The iconic Josh Cheuse photograph Beastie Boys Take 5, 1985 was the marquee promotional visual that was utilized across the exhibition's door entrance, print flyer, and digital media. The Yoon Hyup happy and sad paintings displayed a polarity of emotional lines drawn with Krink on canvas. The Spencer Staley furniture sculptures became part of the exhibition design for the entire space. The Zach Dougherty 3D projections produced hundreds of animations blanketing the walls of the space, presenting a non-linear narrative of 3D motifs and digital landscapes—from amorphic dancing figures and falling hamburgers, to swimming dolphins—sonically triggered to respond to Alex Asher Daniel and Fraser Cooke's audio selections from the DJ station.
The Winter Hideout was the turning point where Galerie Hideout began to focus more on arts programming.
Artists
Josh Cheuse, Zack Dougherty, Yoon Hyup, Spencer Staley
Audio
Fraser Cooke, Alex Asher Daniel
Special thanks
Ryan John Bush, Arthur Hitchcock, The Good Mod, Pho Le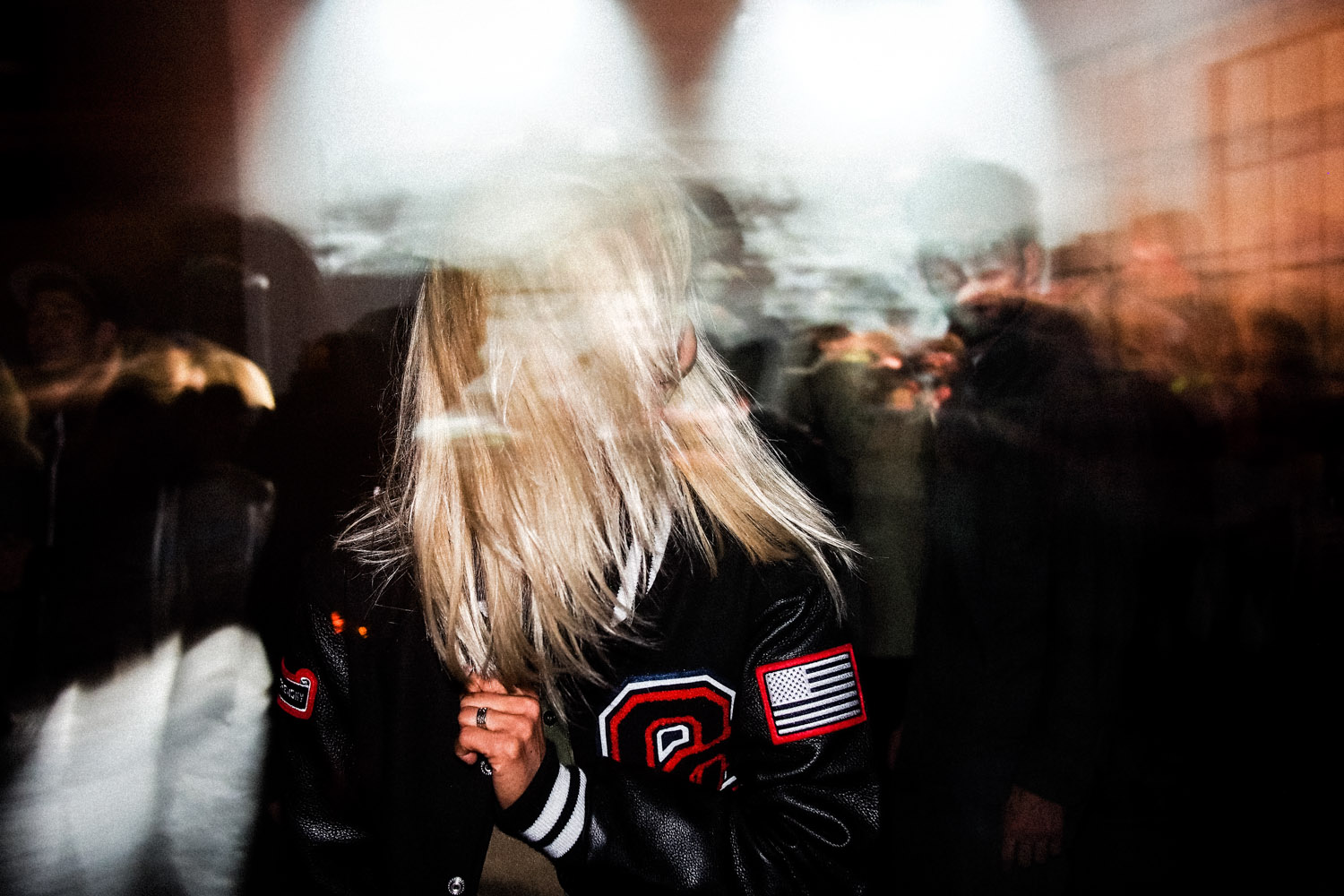 ---
© 2013 - 2023 Galerie Hideout. All Rights Reserved.