Nostalgia Hurts So Good
Galerie Hideout at
On Tokyo Gallery
ALISO No. 4101, 950 E 3rd Street Los Angeles, CA 90013 USA
Nov 17 — 22, 2023
On view November 17 to 22, 2023
Open November 18 to 21, 12:00 - 17:00
Vernissage: November 17, 17:00 - 19:00
Finissage: November 22, 13:00 - 17:00
Artist
Michael Rikio Ming Hee Ho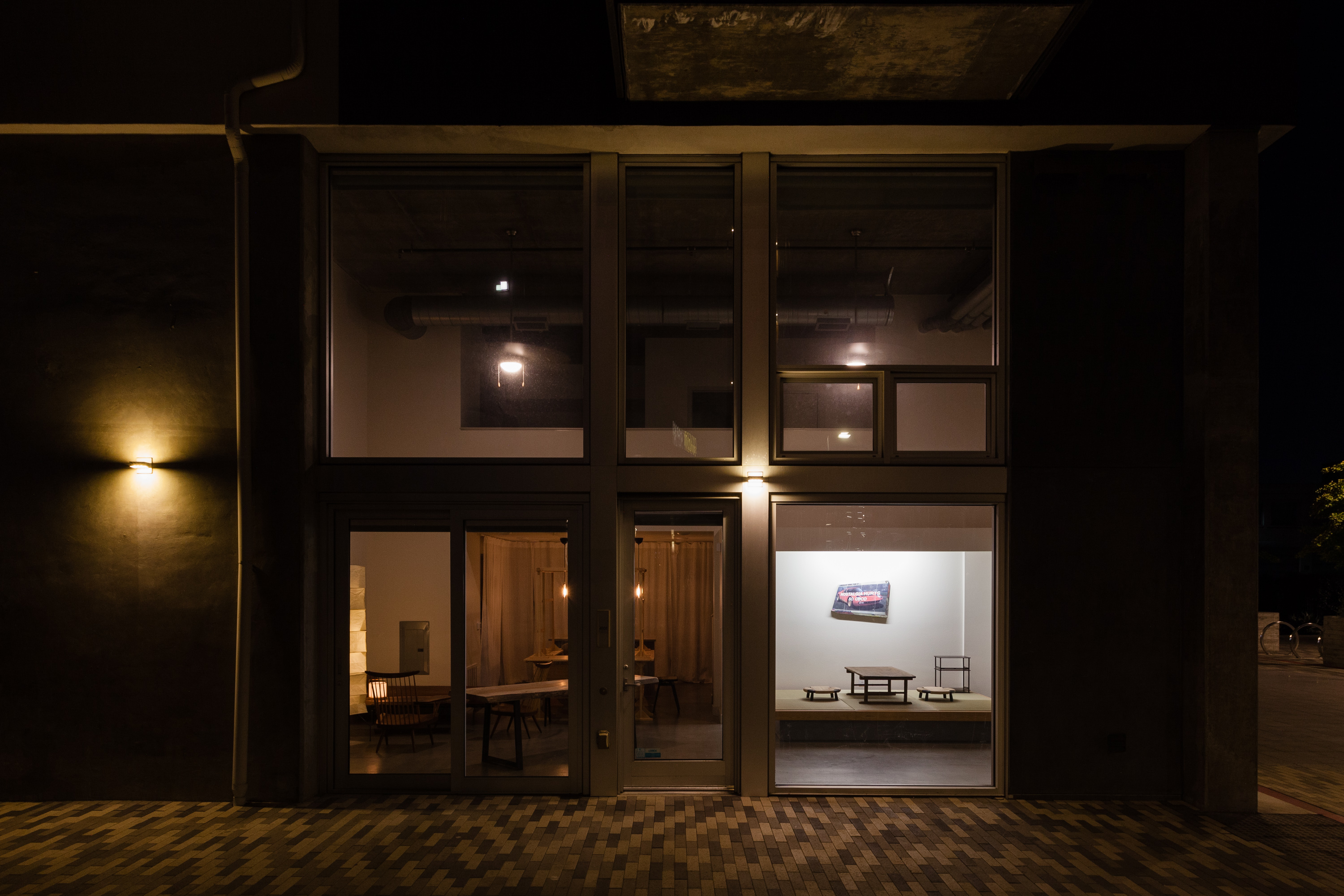 Galerie Hideout presents Nostalgia Hurts So Good, a private solo exhibition by conceptual artist Michael Rikio Ming Hee Ho and design presentation with On Tokyo Showroom (OTS) on view at On Tokyo Gallery in Los Angeles. The exhibition opens with a Vernissage on November 17 from 18:00 to 20:00 and a Finissage on November 22 from 13:00 to 17:00. Both the artist, Michael Rikio Ming Hee Ho, and the CEO of On Tokyo Showroom, Ken Oyama, will be in attendance.

"Words, even without images, can say so much with just a slight twist or tone. My work gives voice to the beautifully chaotic moments that define our generation. I pull pieces from our shared world—like memes we laugh at, the packaging we toss away, and those items that take us back to simpler times. For me, these are like patches in a quilt, each one helping to mend the little tears in our spirit caused by everyday life."

— Michael Rikio Ming Hee Ho, Artist

Lately, Ho's survey on humanity's fascination with the automobile is represented in a new collection of sculptural paintings that offer fresh perspectives on nostalgic model car kits.


Each work features meticulously stenciled text phrases that serve as a sharp contrast, interjecting satirical and sarcastic undertones. Using a trompe l'oeil effect to heighten his works' three-dimensional illusion, the artist makes his works pop out from each custom-shaped canvas. Employing a detailed ink transfer method, Ho imbues each piece with photographic scans, layering them in sections as a confluence of past and present. The depicted cars, a blend of European and Japanese models, mirror the artist's multicultural identity.

On the occasion of the exhibition, OTS launches On Tokyo Gallery in the Arts District area in Los Angeles.

"On Tokyo Gallery serves a curation space that seamlessly plans, edits, and introduces timeless art, fashion, design, crafts, and food carefully selected from all over Japan based on a unique perspective cultivated in the business of fashion."

— Ken Oyama, CEO of On Tokyo Showroom

Nostalgia Hurts So Good represents a trans-Pacific collaboration to encourage cross-cultural exchange.

Special thanks
Amadour, Benjamin Boswell, Masayo Komine, Daisuke Hatano, Kimiko Hironaka, Hidetsugu Hironaka, Hyo Inaba, Hiroko Maruyama, Aika Miyake, Sunsiaré, and Shoko Takada.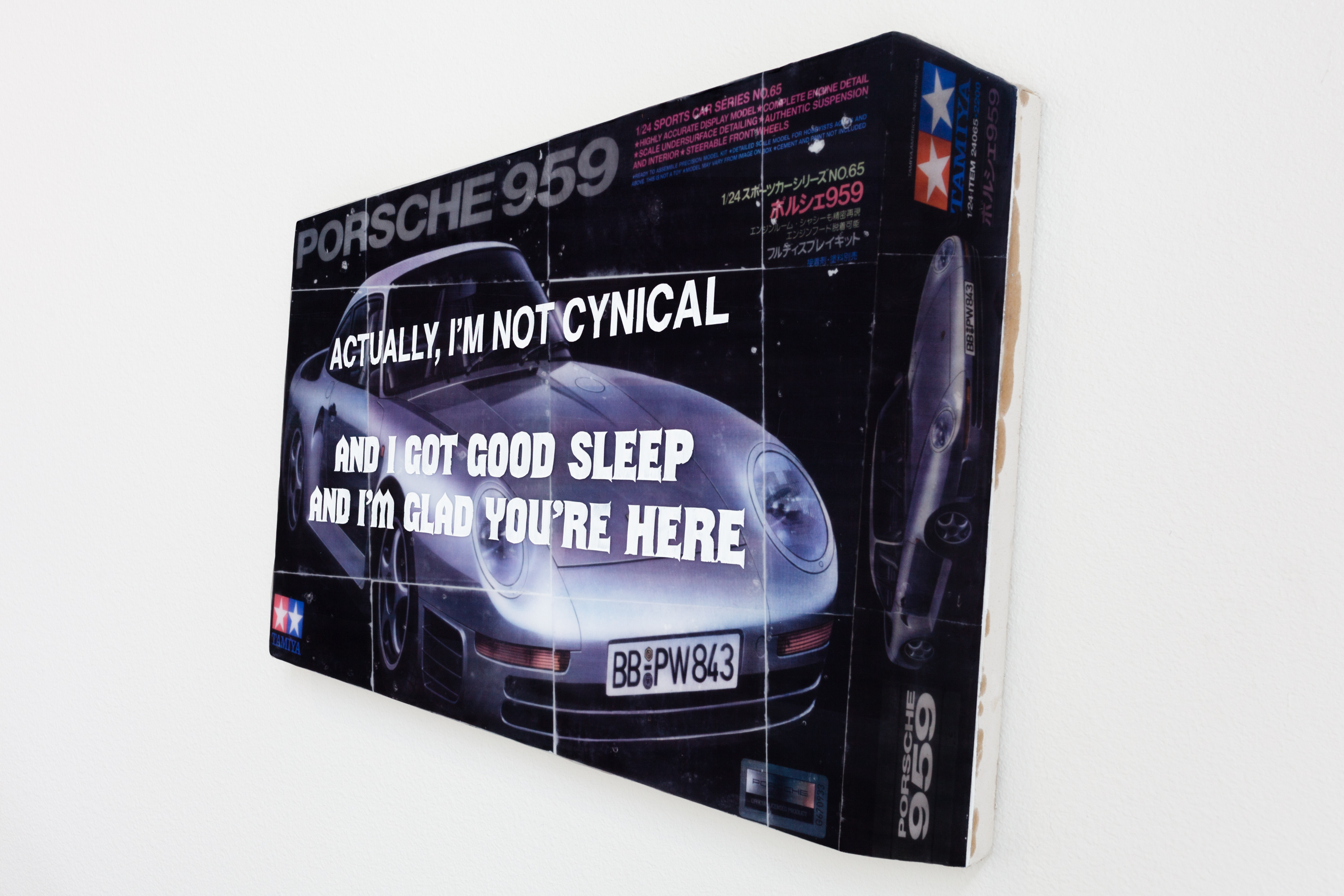 ---
© 2013 - 2023 Galerie Hideout. All Rights Reserved.